March 10, 2021 9:30 am | Category: HR, ROOK Connect Software
by: Duncan May 
ROOK Connect software helps businesses ensure everyone is trained properly, keeping them informed and operating the way they need to. Never question if staff have the right information or have been properly trained again with ROOK Connect configurable HR applications.
Training is a challenge for all businesses. You want your staff trained and ready for work as quickly as possible. You expect that staff should quickly adapt to the specific needs of the role and fit into the environment, but do you take the time to train them your way, with the right tools and information they need to do their job? Working with ROOK Connect software, our team can help you build an interactive training program that not only ensures your business basics are covered; but that you're engaging and interacting with your customers at a whole new level.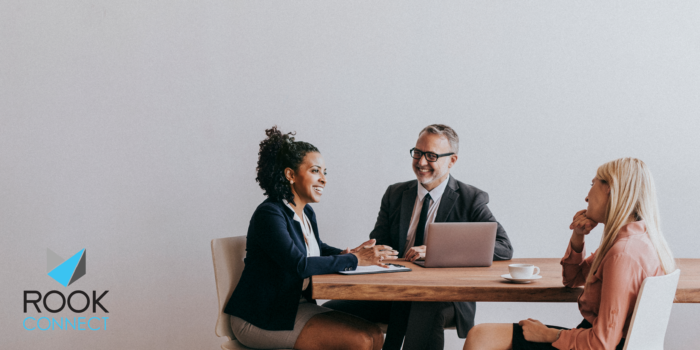 ROOK Connect software empowers business with a wide variety of interactive features and tools that allow you to track, record and ensure your staff are absorbing the information you're providing them with. With onboarding, initial training, follow ups, module-based applications and onsite job engagement tools, ROOK Connect makes learning easier than ever. Take the guesswork out of training staff, ensure your business has the proper backup and signatures to protect itself and provide your team with the tools to come to work with the knowledge they need to be successful in their position.
By providing your team with the tools they need to be proficient in their jobs, you can ensure they have everything they need to be successful. With complete control over permission settings and the ability to control, upload and create your own training programs, your business will have the tools needed to generate and apply the right training. Eliminating improperly trained staff and decreasing liability in the workplace is an essential aspect to the ongoing success of your business. Real-time information, access to material, exams, quizzing and score cards keep your business running the way you need it to.
Contact us today to learn how ROOK Connect can improve and streamline your HR processes!