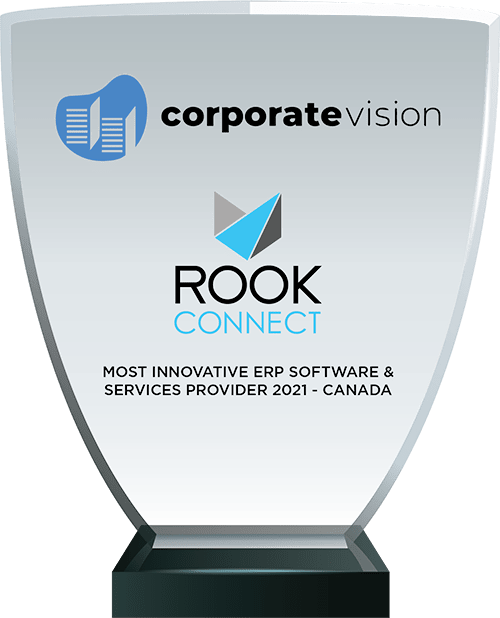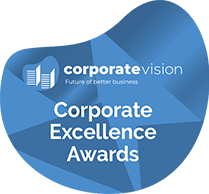 ROOK Connect was developed to help businesses streamline operations, enhancing their ability to operate efficiently and to maximize revenues through the application of lean practices and workflows. ROOK Connect software comes fully stacked with templates, workflows, processes and business tools, providing the digital applications needed to drive businesses forward. Corporate Vision is pleased to name ROOK Connect as Most Innovative ERP Software & Services
Provider 2021 – Canada, let's take a closer look at what the company has to offer businesses.
ROOK Connect supports businesses in the configuration, customization and implementation of operation, customer relationship management, partner relationship management, enterprise resource planning and business intelligence software. What does all this mean? ROOK Connect works with businesses to implement strategic digital tools that help enhance day-to-day operations, improving the quality of services being delivered, the manner in which the company executes and the overall return on investment for businesses. ROOK Connect literally enhances the ability to deliver and helps businesses improve their overall bottom line.
While ROOK Connect comes stacked with out of the box features and processes, the goal of this platform is to organize, streamline, simplify and amplify the businesses it works with. The software helps businesses to develop, maintain and implement strategic practices that maximize customer engagement, reporting and return. All businesses want to be efficient, but few know where their business needs support and how they can achieve great success. With detailed cost reporting and software that learns from customers as they use it, ROOK Connect doesn't just streamline and help businesses drive efficiency; it helps pinpoint the areas in which they can truly change to drive impact. ROOK Connect works with businesses of all sizes in a large variety of industries, and focuses on not only implementing software that will drive efficiency, but ensuring that businesses are getting the most out of what digital solutions can do for them.
From a price point perspective, ROOK Connect can't be beaten. Its huge differentiator, however, isn't the price, it's the team's hands-on implementation methods. They don't just learn how a business works today; they review how it can be improved, drive further efficiencies and make recommendations that save customers money, which in turn increases their value. ROOK Connect truly isn't like any other software platform on the market today. ROOK Connect ensures businesses aren't limited by the software they implement – they're empowered by it.
Everything that ROOK Connect does is in line with its core values. As it continues to expand and grow across the world, there is nothing more important than its company culture. Their hard working team provides customers with financially impactful returns. ROOK Connect is always seeking new talent and is constantly looking for ways to improve, grow and evolve.
Every customer the company works with gets assigned a project lead and co-lead. Leads check in with all customers quarterly to review new options, advancements of the software and to help them gain more from the product. In addition, the company CEO Kenneth Bond meets with at least 25 customers annually to review how they're using the software and find out what developments they would like for the software as a whole.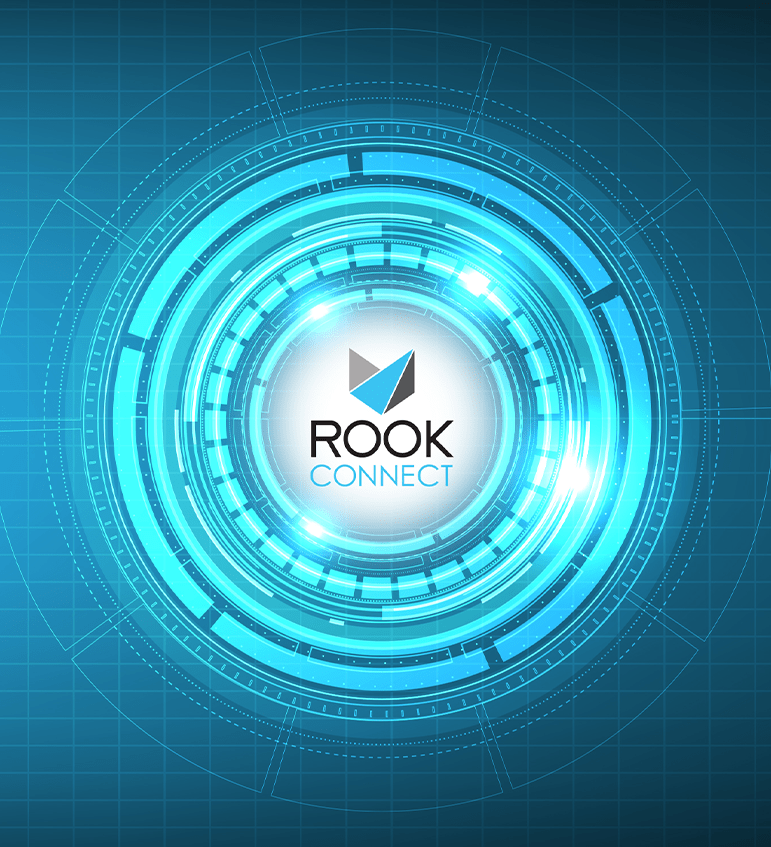 As a result of the COVID-19 pandemic, the company has seen a large number of customers looking for supply chain management that actually delivers results, so ROOK Connect is moving people from other software that have only provided partial solutions for far too long. Businesses that are trying to survive and coordinate using multiple platforms are coming to ROOK Connect to really impact their bottom lines. So far, the business to date has been 100% referral. ROOK Connect's best marketing is done by delivering so much value and such great results for its customers that they refer the company to others. And it's only now starting to reach out for sales, beginning to target the UK and Australia and looking to expand on its foothold in the USA.
Simply put, the ROOK Connect team are experts in using software to solve business problems. In order to do that, they dedicate themselves to understanding exactly what their customers need from the software. Having made a recommendation, the team remains hands on, supporting and growing with the customer, empowering the business through strategic implementation.
ROOK Connect has been focused on advancements to its predictive analysis tools which it's going to roll out at the end of this year. The goal is for ROOK Connect to further learn from how it's being used and provide detailed reports and analysis that can be used to make businesses leaner and more efficient. Ultimately, if you have software that you can't collaborate, coordinate or that doesn't improve your business by using it, you need ROOK Connect. Or if you've long thought of the positive impact of software, but don't know where to start or how the software could truly impact your business, you need ROOK Connect.
click the here to go back to the media page
click here to view the entire magazine