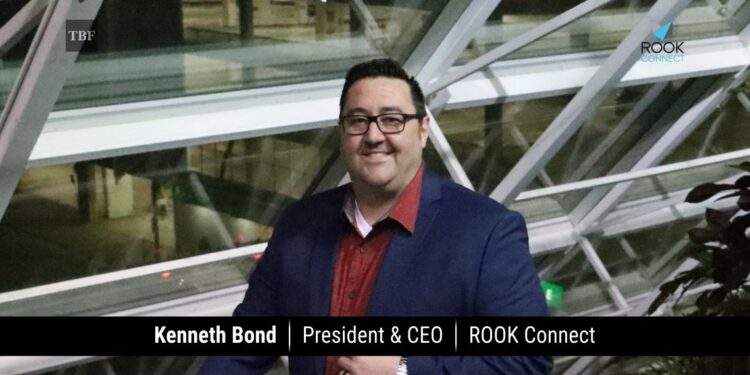 With the development of his own nationally recognized software platform ROOK Connect, Kenneth has uniquely combined marketing strategies with execution processes. Fresh Focus Media, ROOK Connect software and Kenneth himself are literally taking the business world by storm.
About The Dynamic Leader
Kenneth Bond is the Founder & CEO of Fresh Focus Media & ROOK Connect Software. Kenneth Bond is not your average CEO. With a strong code of ethics and dedication to the Core Values the company was built on, Kenneth plays an active role in each department of the company as a leader, and isn't afraid to roll up his sleeves and do the work needed. Often quoted saying he's living the dream, Kenneth's success-driven attitude comes from the fact that he loves what he does for a living and prides himself on the ongoing support he has at home and with his customers.
Exclusive Products Offered 
With 10+ years experience building marketing, software, CRM and mobile applications for a large variety of businesses, Kenneth soon learned that there was no one perfect fit for each customer. "That's what other companies offer," Kenneth explained. "ROOK Connect Software is different from other software companies on the market today. Sure we have all the required certifications that large software platforms are forced to gain, however our concept for how we work with customers and how we can configure ROOK Connect to work specifically for how businesses need it is completely different. ROOK Connect has all the power of strategic workflows and templated project management tools, yet has all the configurable options needed to ensure your business can operate your way."
Future Goals 
On asking Kenneth about the future goals of the company, he states, "the company's goal is to have a million users per day logging in to the ROOK Connect Software platform. To achieve this goal, our focus is to have the largest customer retention rate in the industry and to listen to our user base to grow and evolve our product offering through self-manageable settings and configurations. In collaboration with our goals, our objectives are to drive real financial impact for our customers and support them in getting the most out of our product to help benefit their business".
A Piece of Advice 
Kenneth says advising young entrepreneurs,-
"Know your customer. Understand their pain points. Build specific strategies that not only make an impact but position your company as the ongoing answer to their needs. Make your customer relationships a priority. Build long-term relationships that aren't dependent on any one individual, but constantly position you and your company as the best resource for their company."
To read the full article click here!