A Tech-geek reshaping the way Businesses Interact with the Digital World
Mirror Review, August 2021
Technology has become an integral part of our lives. The business world, in particular, has been heavily influenced by technology over the past few years. As almost every business is shifting towards the digital mode of operations, modem leaders have to be tech-savvy in order to keep up with the technological advancements as well as help their business thrive in the cutthroat competition.
Kenneth Bond is a prime example of a 21 "-century leader leveraging the aspects of technology to take his company towards growth. He is passionate about the development and integration of technology into day-to-day business practices and the data-driven results available to empower businesses as a result. Kenneth has been an entrepreneur almost his whole life. Moreover, he is a lifelong learner who loves to tackle challenges.
Talking about his inclination towards entrepreneurship, Kenneth explains, "It wasn't the idea of running or managing a company that excited me, it was knowing that I would never stop learning. I love to grow as a person, I love to challenge myself, and being an entrepreneur has challenged me far beyond even my own expectations." Consequently, he founded Fresh Focus Media-a professional marketing and software development company, focused on enhancing operational efficiency and driving revenues through tech innovation-in 2014 and has launched his own National Recognized Software, CRM, PRM, ERP & BI company ROOK Connect.
Emphasizing On Aiding Businesses
Fresh Focus Media is dedicated to supporting businesses in their pursuit of efficiency. The company helps businesses to apply marketing, sales, and business process workflow automation. It helps businesses understand their needs from software as well as configures, implements, and trains them on getting the most out of software and other digital applications. Fresh Focus Media targets clients that know they need a digital process for their business, however, don't know how to get started-and helps them chose the right solution.
After years of building custom web-based software applications, Fresh Focus Media emphasized aiding businesses that needed a digital solution. "We took a hard look at the businesses and decided that using our years of knowledge and hard work building solutions for our own customers could be the answer to so many businesses that also need a digital solution," adds Kenneth.
The company saw a gap in the marketplace. There are numerous CRM applications in the market, however, very few of them have PRM (Partner Relationship Management), ERP (Enterprise Resource Planning), and BI (Business Intelligence) features attached. Fresh Focus Media provides a fluent process that can help manage all aspects of a business. The company has developed its own nationally ranked product – ROOK Connect Software.
Meaningful Business Relationships
ROOK Connect was designed in modules, with tools and features to run every aspect of a business. Alongside its numerous features, ROOK Connect's pricing makes it unbeatable in the market. Kenneth mentions that the pricing model empowers businesses to grow with the software, capitalize on templated workflows, and build their own process management applications. "Our goal is long-term, meaningful business relationships and access to tools and features at package pricing so our customers want to work with us," he adds.
As an Enterprise Software Solutions Architect, Kenneth believes in efficiency and helps customers architect efficiencies. He works on building solutions that will benefit the customers and is constantly pushing the company's product to outperform the customer expectations. Kenneth is hands-on with all the projects. Additionally, he works with customers of all sizes who are challenging Fresh Focus Media's product to ensure the company is constantly improving and evolving.
Kenneth takes pride in the customers, work, and awards that he and his team have represented, completed, and received. However, he believes that Fresh Focus Media is far from done. The company has much more to offer its customers, and its growth has been almost entirely organic.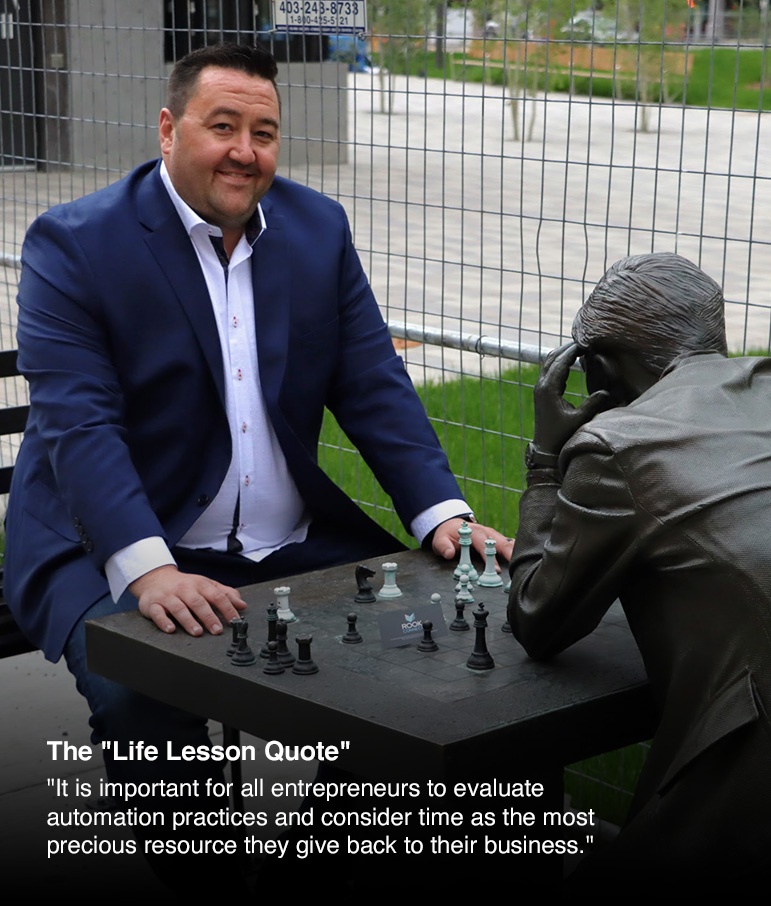 Surmounting the Challenge
Like every successful business, Fresh Focus Media also confronts several challenges. With an increasing number of people working from home, more businesses are looking for solutions that can help, support, and streamline them. One-off platforms that solve a particular challenge are good; however, it is not a revenue game-changer. Today, businesses are bombarded with software tools that do not truly impact their bottom line. Thus, they come to Fresh Focus Media seeking a solution that is going to work and make financial sense for their business as well as make the business better.
Catering to the Rising Demand
Kenneth mentions that Fresh Focus Media was unhindered during the COVID-19 pandemic despite its catastrophic impacts on businesses and economies around the world. The company witnessed incredible demand for its products during the pandemic. As a result, it is growing exponentially and is planning to double in size this year as it expands into the US, the UK, and Australia.
Sharing his views on the impacts of the pandemic, Kenneth says, "COVID-19 has taught us how vital our product is to our customers. I believe it showed our customers the value of hands-on, on-call support. We have worked with our customers as they have struggled, adapted, and evolved."
He further mentions that the pandemic has helped Fresh Focus Media develop better relationships with its customers as well as taught the importance of truly knowing how its customers deliver value to their clients. "Overall, I would say while this time has been stressful on many of our customers, COVID has helped us see how appreciative our customers are for the support and hands-on business model we provide," adds Kenneth.
click the here to go back to the media page
click here to view the entire article