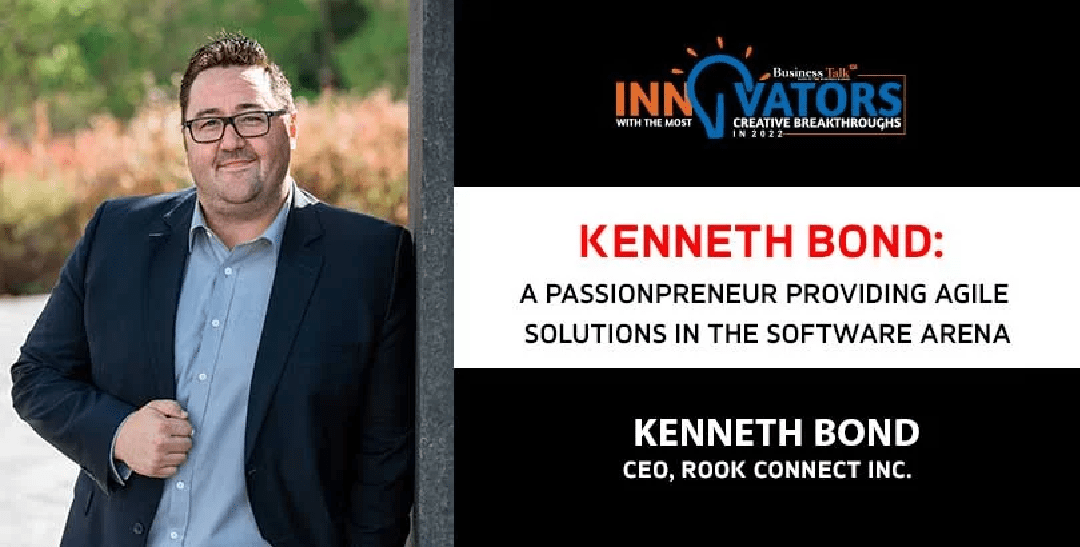 Business Talk has been an active witness in the success journey of the leaders who have surpassed the challenges by producing creative and innovative breakthroughs. We have been a huge player in featuring numerous companies. We are back with another success story of passion and zeal for our global readership panel. Our editorial team had an exciting and joyful session with the CEO of the company, Kenneth Bond. The visionary leader shared numerous less-known facts about his entrepreneurial journey so far. He also spilled some valuable nuggets for upcoming business leaders who are aspiring to enter the IT world. We truly hope that this fascinating read will inspire and motivate you to break your barriers and chase your dreams.
Our team asked Kenneth about his journey with ROOK Connect. We also asked him about the motivational factors behind incepting the venture. The CEO asserts, "I have an extreme passion for technology and how it can impact businesses. I truly believe that streamlining how businesses operate and implementing easy-to-use software applications such as ROOK Connect is the new age life force for businesses looking to increase revenue and deliver top-quality results to their customers. I've always been passionate about finding solutions to problems and capitalizing on technology to support businesses that are looking to evolve and improve, so developing technology for this came naturally to me. Born in the cloud, ROOK Connect is a true all-in-one digital solution for businesses looking to scale, grow, add digital processes and streamline workflows. ROOK allows businesses to access facts in real-time, providing visibility on all operations as they happen and the critical insight needed to make the best decisions. ROOK Connect ensures that our customers have the digital tools needed to best serve their customers and drive financial efficiencies like never before. Focused on providing simple, configurable and customizable software, CRM, ERP & BI solutions, ROOK Connect helps businesses, organizations, departments, staff, vendors and customers reach and achieve the next level of success."
EDGE OVER OTHERS
"You can't look at the competition and say you are going to do it better. You have to look at the competition and say you are going to do it differently." Creating a competitive advantage in the market is essential to survive and scale in this competitive industry, and the team at ROOK completely understands this. Hence, they have created some major disruptive efficiency tools to help their customers:
Flexibility
Transparency
Visibility
Accountability
Reporting
BOND WITH R&D
Kenneth says, "R&D is everything for ROOK Connect. We're very agile and always looking for ways to improve and provide customers with tools to better use ROOK Connect for their business. We work agnostically, communicating and collaborating with all platforms by constantly working on leading-edge business intelligence applications. The goal is for our software to learn from your business as you use it and advise businesses as they're using it on what they can do better based on statistical analysis. ROOK Connect is driving innovation by supporting businesses in their day-to-day operations and providing a software application to help them improve operations and quality assurance models that affect overall revenue."
Highlighting his plans for the organization, Kenneth asserts, "Right now in addition to Toronto, Vancouver, Calgary and Texas, our sights are set on opening offices in the UK and Australia. We're focused on being the most disruptive Business Process & Workflow Automation Software on the market. Our goal is to have 1 million logged-in users a day using our platform."
To read the full article click here!